Workflow App With New Ulysses Actions
Great news for productivity enthusiasts: The nice folks from the award-winning automation app Workflow have added some native Ulysses actions to their library of actions, and created some awesome ready-to-use workflows.
With Workflow, you can choose from over 200 actions with many different apps and combine them to powerful workflows, via simple drag and drop. For example, you can use Workflow to make animated GIFs from your photos, add a home screen icon that calls a loved one, or get directions to the closest coffee shop in one tap – the possibilities are endless. Workflow is available for iPhone, iPad, and Apple Watch and won the Apple Design Award in 2015.
The new Ulysses actions coming with Workflow's latest update are based on Ulysses' support of x-callback. Thanks to their native integration into Workflow's library of actions, creating workflows with Ulysses is now much more convenient, and you don't have to concern yourself with the specifications of the URL scheme.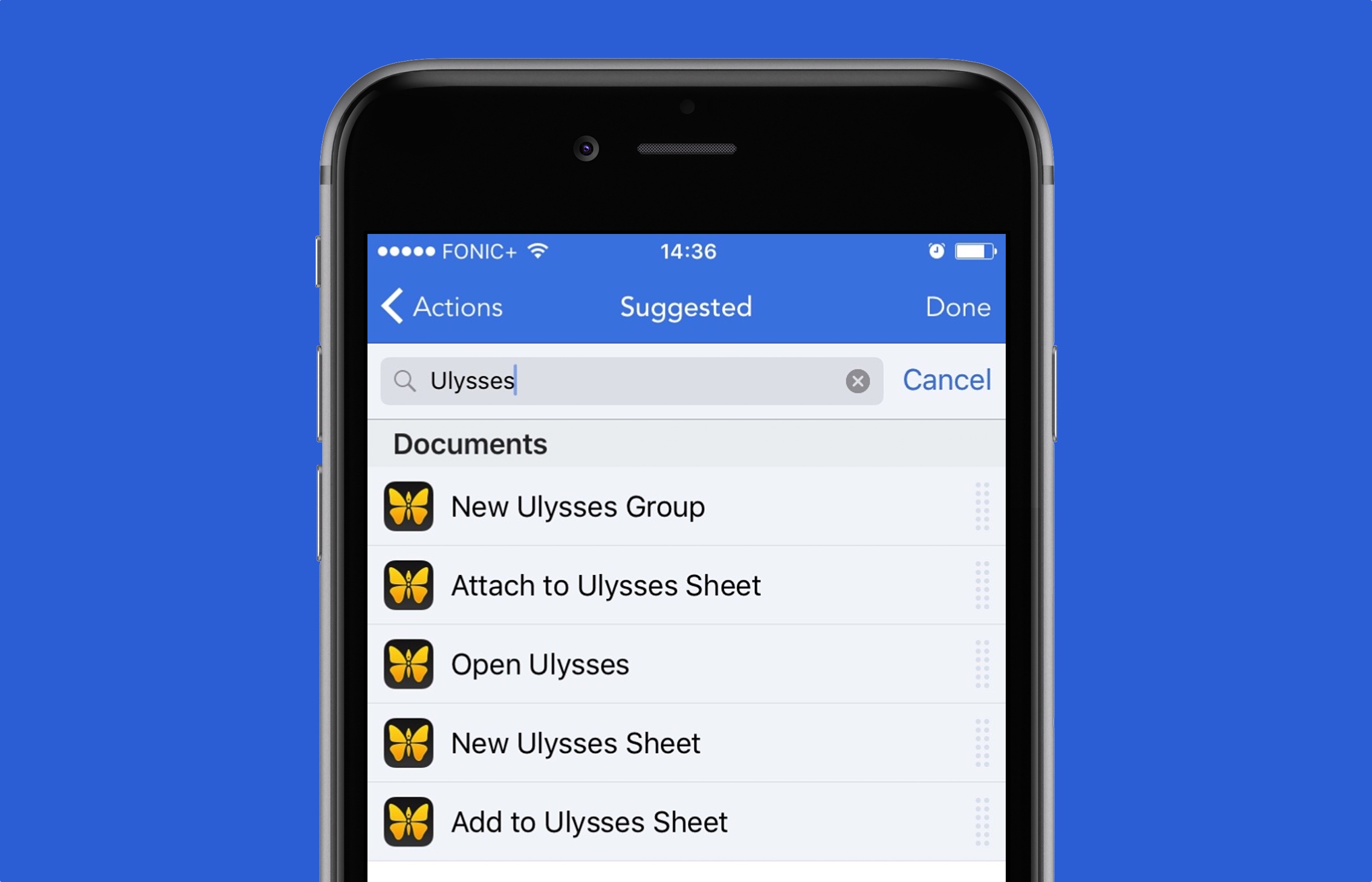 Ready-Made Workflows
What's more, Workflow also offer a couple of ready-made Ulysses workflows in their gallery, which can be instantly downloaded and used (if you own both apps, obviously). Check them out, maybe that's just what you need to speed up your iPad or iPhone writing. Or use them to get some inspiration for a custom workflow to exactly meet your personal requirements. If you opt for building your own workflow, please let us know – we would love to share it with interested users.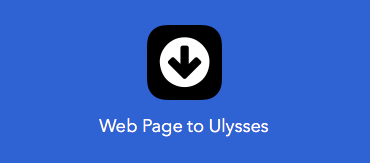 This workflow saves a web page to your inbox in Ulysses. Select the format at run time (Text, Markdown, or HTML). If you wish to save it somewhere besides the inbox, you can specify a group name in the Ulysses action's "Group" field.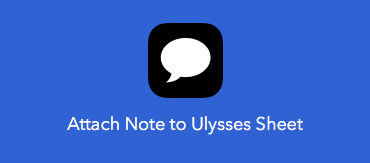 This workflow runs as an extension to add text as a note attachment on an existing sheet in Ulysses. You must use a sheet identifier to specify the sheet which you'd like to attach to.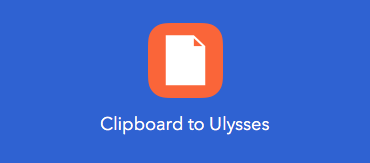 This workflow creates a new Ulysses sheet with the contents of the clipboard.
You can buy for Workflow for only $2,99, quite a bargain for an app that can be used in so many different ways. Nevertheless we're giving away five Workflow licenses for free – simply email us to giveaway@ulyssesapp.com, subject line "Workflow: Powerful Automation Made Simple". Closing date is June 5, 2016.
Update: We have closed the raffle and contacted the winners. They are: Paul Nugent, Wes Edwards, 当爱已成往事, William Christ and Rico Liu.