Ulysses 23 — now available on the App Store — refines the app's publishing function in various ways and brings a revamp of the writing session history. Find out what exactly is new and what you can do with it.
Update Your Ghost Posts
If you own a blog, you can work in Ulysses' pleasant, focused writing environment and, thanks to the publishing feature, save time and effort for bringing your texts online.
Publishing with Ulysses has been convenient for a long time; however, if a mistake had managed to sneak in, you formerly had to switch to your blog's CMS to fix it. In March, we added the ability to update WordPress posts from within Ulysses. Starting now, you can update Ghost posts as well, and we hope to add updating for Micro.blog not too far in the future. You can make all required changes in Ulysses and export your text as usual; during publishing, you'll see a notification that you're about to update an existing post.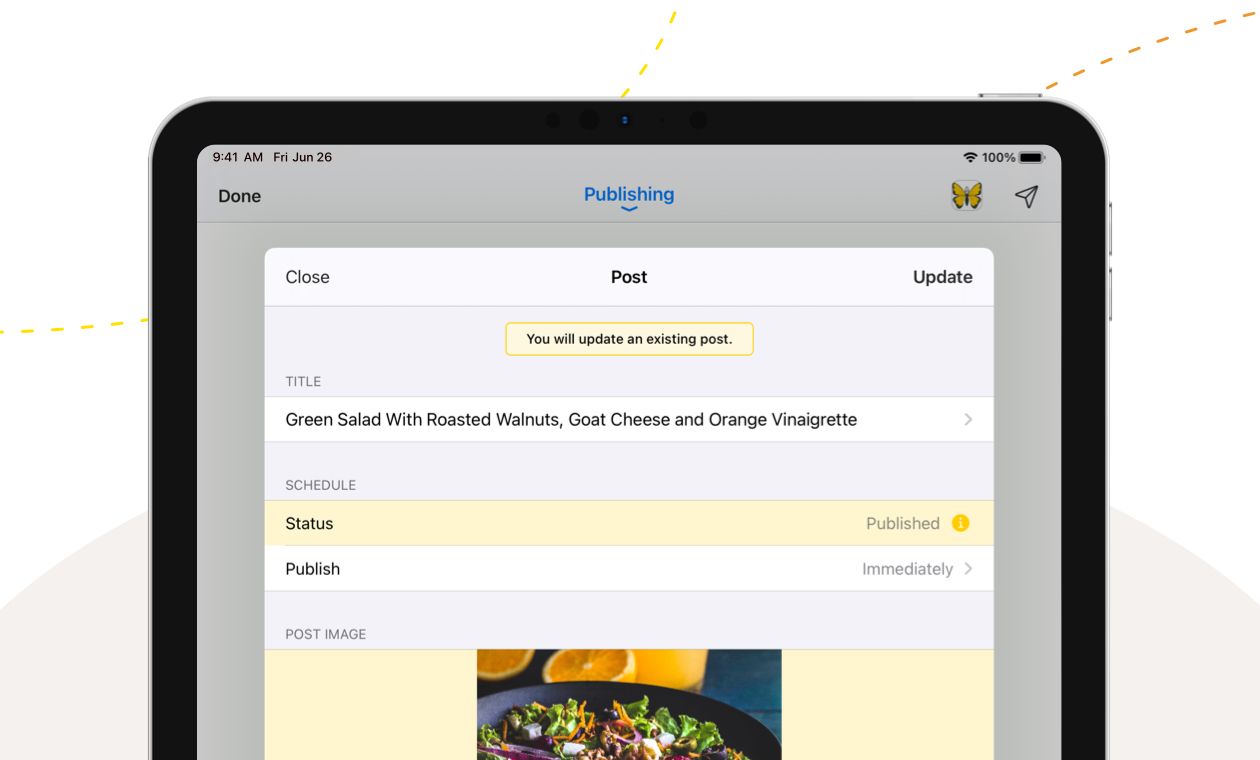 Watch Out for the Paper Plane
Another publishing improvement is that you can now quickly identify the posts you already uploaded to a blogging platform. In Ulysses, the respective sheets receive a paper plane icon in the sheet list. It appears right after uploading and is transparent. If you edit the sheet of a previously published post, the icon gets a filled appearance, indicating that you'll have to update the live post to reflect the latest changes.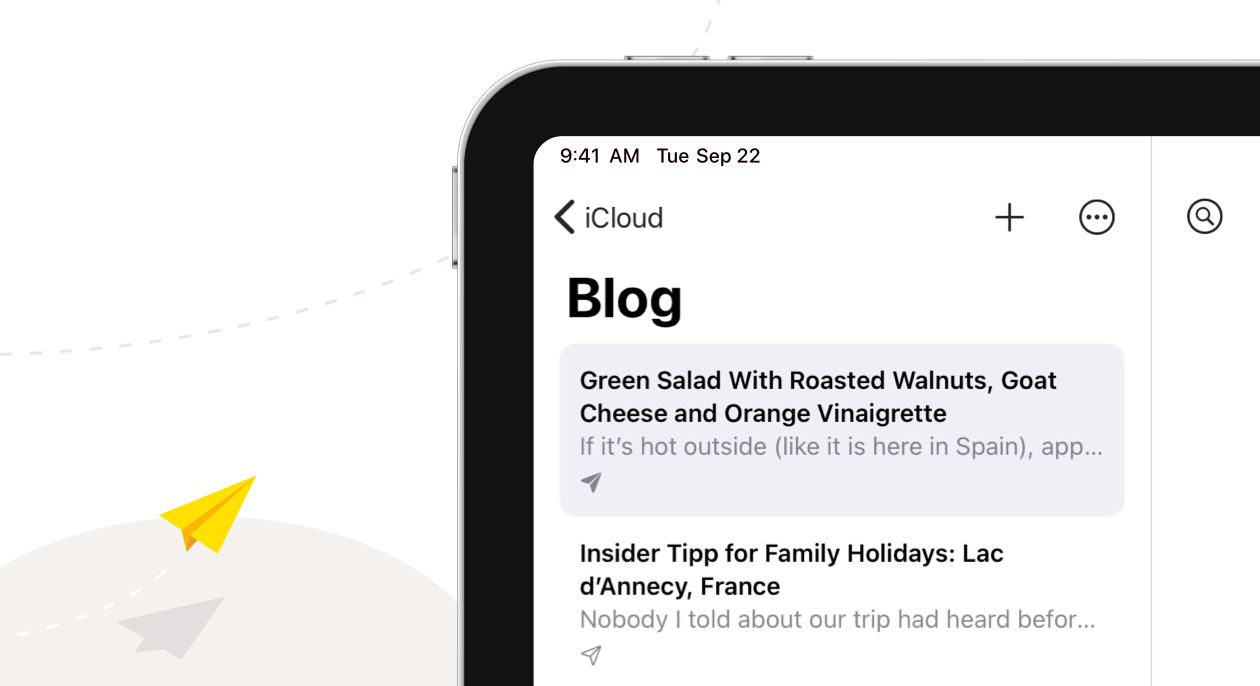 New to the Dashboard: The Publishing Widget
The dashboard is your multifunctional sidebar (Mac, iPad) or overlay (iPhone). With the new version, it gains a new "publishing widget" — only if you already uploaded a sheet as a post to one of your numerous blogs, of course. The widget will then display your blog's name, the publishing status of the post (Draft, Published, Scheduled) and the date of your last upload.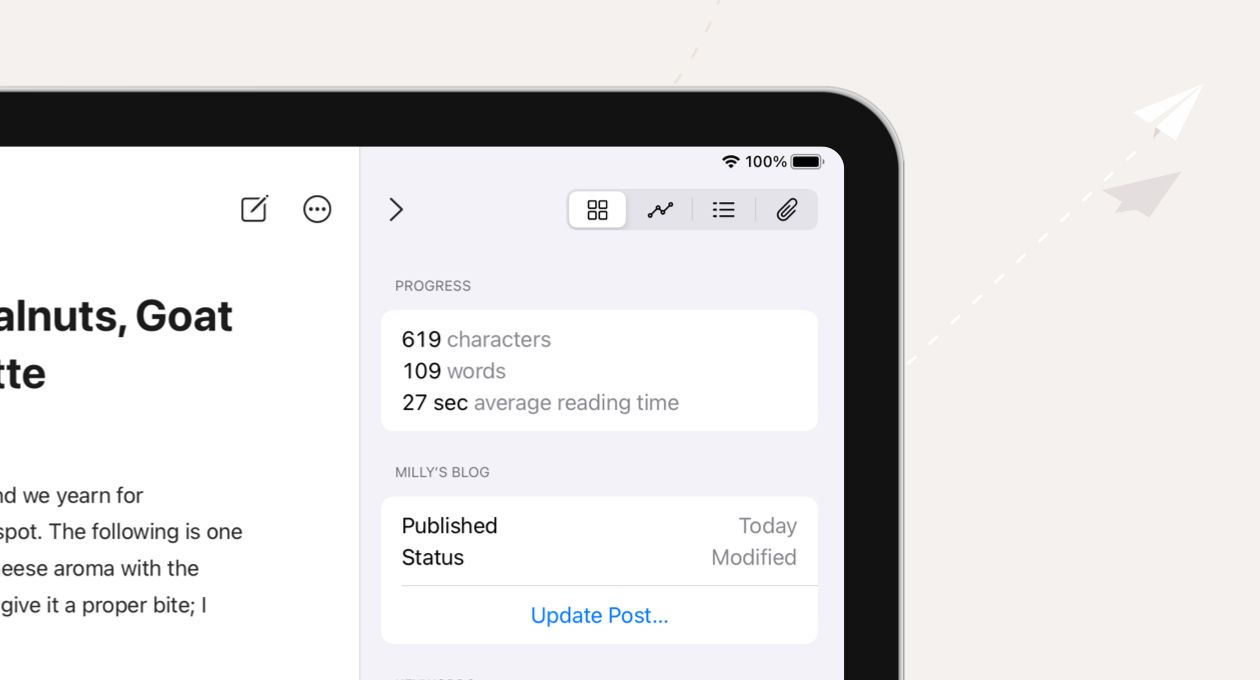 The publishing status is — that's also new in this version — synced between all of your devices. For example, when you're on the iPhone, you'll be able to recognize the posts you previously uploaded on the Mac, and, what's more important, you'll be able to update them from your iPhone. So, in case you've published a post at your desk but only spot a mistake on your way home in the subway, you can instantly fix it (if you've got signal, and if your blog's on WordPress or Ghost, see above).
Please note: The backward compatibility of the new publishing features is limited to WordPress. That is, for all other platforms, you'll only see the publishing status of the posts you upload from now on, and you can also only update Ghost posts you publish via Ulysses from today on, with version 23.
Bonus: An All-New Writing Session History
If you work with daily or group writing goals, you might be happy to hear that we completely revamped their session history. If you're not familiar with writing goals yet: The feature allows you to set a target, e.g., to write 500 words every day, attach it as a goal to one of your groups, and monitor your progress towards achieving it. Group writing goals feature a session history, where you can review your past performance as well as your average and peaks.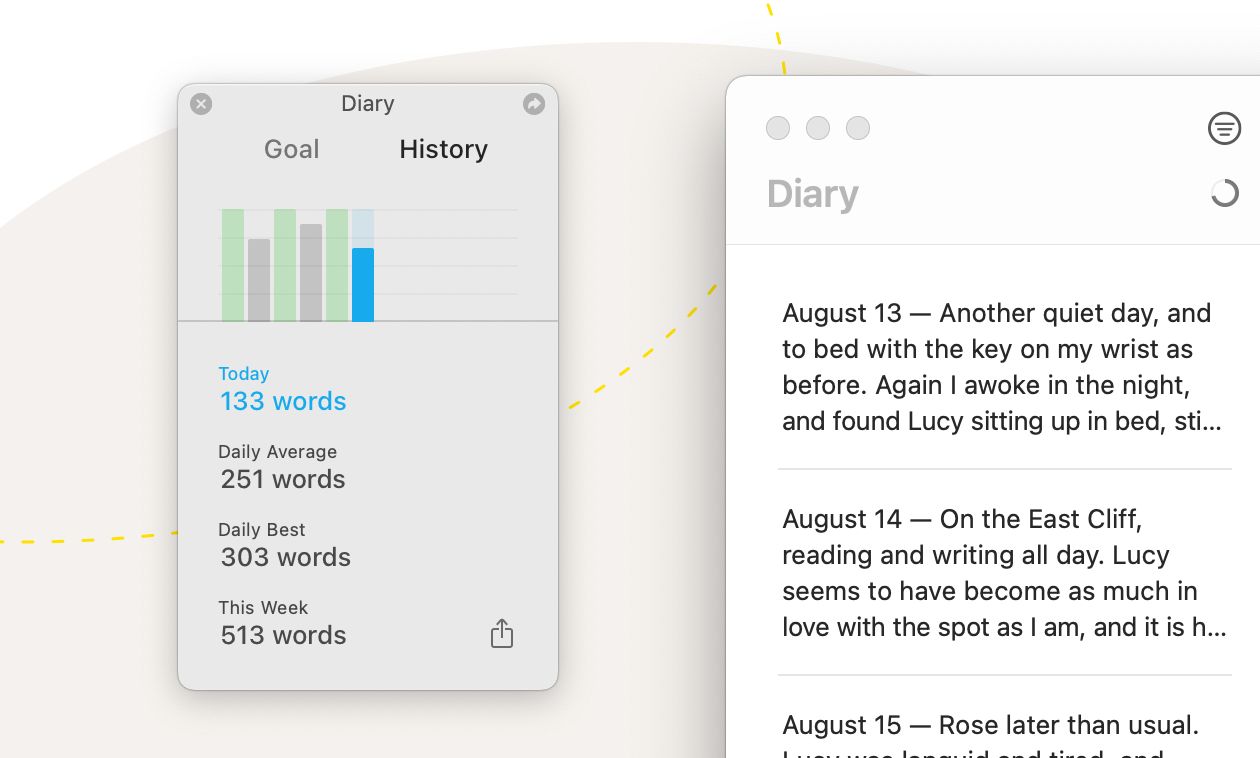 Unfortunately, we have to admit, our original approach to calculating the writing session history had a couple of design flaws. The result was that, in the past, the statistics did not always conform to the user's expectations. Problems arose, for example, when they used iCloud and frequently switched between devices or collected research in material sheets, which should not count toward their writing target. All of these things made a profound rewrite necessary. So, users of daily goals can now rely again on the session history. Everyone else: Now may be just the right time to establish a daily writing habit!
The new version is now available for download on the App Store. Enjoy!
---