Today, we released Ulysses 21 for iOS to the App Store. It's a significant update – we've added revision mode to iPhone and iPad, no less –, and if you haven't downloaded it yet, we suggest you do, because, well… it's a significant update.
Revision Mode
When we introduced revision mode on macOS in July, it was a great success, people loved it, and the most asked question was: "When will this arrive on iOS?" I'm happy to tell you that revision mode on iOS is here, today.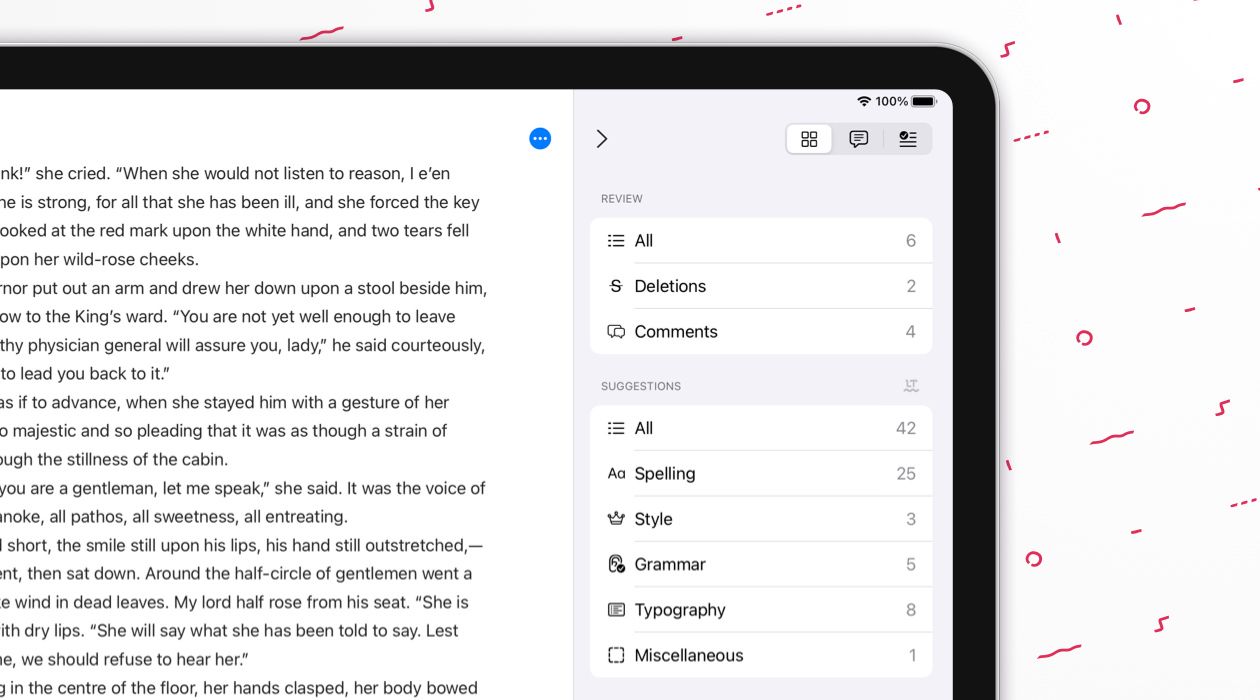 It's available on both iPad and iPhone, and it works just as it does on Mac: Once activated, it shows all your annotations, comments and other stuff marked for review, such as deletions and highlighted passages.
It also lets you perform a text check, either utilizing the system's spell checker, or using our very own "Advanced Check". The latter offers informed suggestions for grammar, style, typography and many other categories. Best of all, it is available in over 20 languages besides English, so chances are it's available in your language, too.
Revised Interface
Next up: UI. A couple of weeks ago, Apple released iOS 14, including an updated look and feel, especially on iPad. So with Ulysses 21, we have taken the opportunity to revise, and ultimately refresh Ulysses' interface.
Don't worry, it is still the same old minimal UI, no fancy experiment, nothing wild and crazy. In fact, we went the opposite route, trying to remove superfluous clutter, reducing color fidelity where it wasn't needed, and consolidating various buttons, commands and hard to discover swipe actions into simple menus.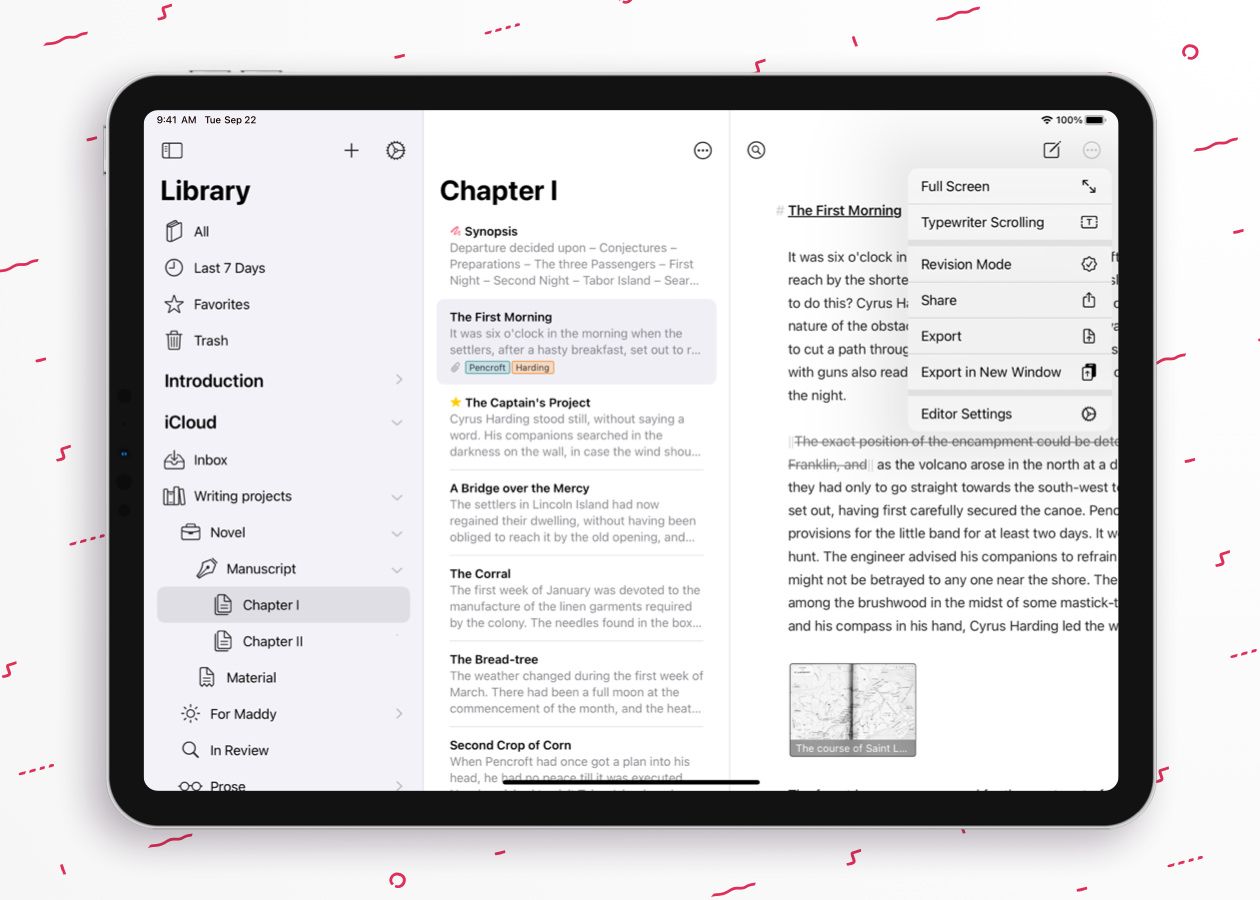 The result is a more streamlined experience that looks great, and once again offers more options, more features, while further simplifying the interface.
What About macOS?
Ulysses 21 for macOS is already in beta, and we will ship it soon after Apple has released macOS Big Sur. There is no date yet, so be sure to watch this space. ;)
And that's today's update in a nutshell. To learn about all the changes and fixes we integrated in Ulysses 21, be sure to visit our version history. To start working in Ulysses 21 — head to the App Store and update already.
As always: Have fun.
---