Born in the US but returning to Japan after graduating high school, Masatake E. is currently a climatologist at the University of Tokyo. However, his all-time favorite writing topic is lifehacks. For him, "lifehacks" would change life if applied consistently.
Please tell us something about yourself and your professional background.
There are three words in my profile. A blogger, a writer, and a scientist. I am a scientist in my day job, specifically a climatologist. And during my off-hours, I am a blogger writing about life hacks, productivity, literature, gadgets, etc.
I also write books about productivity and technology, introducing various tools such as Evernote and Notion to the Japanese audience. In total, I have written and co-written around 25 books. Recently, I even co-authored a book about VR and Metaverse. I am interested in anything new and life-changing.
Making sure that I am mindful of other people's points of view in my writing is very important to me.
How has your upbringing shaped your view of the world?

My parents are Japanese, but I was born in the United States and spent my childhood moving between Japan and the US every few years. So when I graduated from high school and returned to Japan, my American friends would say, "You're so American, you'll have a hard time in Japan," and my Japanese friends would say the complete opposite!
This ambiguity of which cultural identity I truly belong to profoundly influenced my way of thinking. It seems as if I am always looking from the corner of the room, trying to figure out what is the "correct" cultural reaction to make in each and every instance of my life.
Perhaps through this experience, I came to care about cultural representation more than anything else. Therefore, making sure that I am mindful of other people's points of view in my writing is very important to me.

What drew you to study climatology and meteorology?
It is a funny story. Even though I have been drawn to writing since I was a child, I ended up studying theoretical physics in college because I was obsessed with a "true representation" of the world I see. "To truly write about the world," I thought, "I should study its true nature and incorporate it into my writing."
Realizing quickly that this was an overly ambitious project to take on as a mortal, I shifted my focus to come to earth and started my career as a climatologist. But even to this day, my underlying desire is to write and communicate to my reader with deep understanding. Even a one-liner like "'tis cold in the Arctic" is full of interesting theories and explanations of why it is so.
I was more inclined to write about small habits that anyone can apply daily but, in the end, make a significant difference in their life.
With a background in atmospheric science, how did you get into writing life hack blogs? What are your all-time favorite writing subjects?
My mentor, the Nobel prize-winning Syukuro Manab, often reminds me that a jack of all trades is a master of none, and being such, writing my doctoral dissertation proved to be a struggle. At that time, I was doing my research and working as a part-time employee of the university, and I was exhausted by all the work I had to do. It was 2007 when the "life hack" movement was in its early and exciting phase. I became obsessed with the topic to pull myself out of the struggle and, at the same time, started introducing them to my Japanese readers through my blog.

However, I was not interested in writing listicles featuring various tricks, top 10 apps, etc. Instead, I was more inclined to write about small habits that anyone can apply daily but, in the end, make a significant difference in their life.

For me, the term "Life hack" refers to any small habit or routine that is so insignificant that one may ignore but would change your life if applied consistently over the years. This is my favorite topic and the one my readers support the most.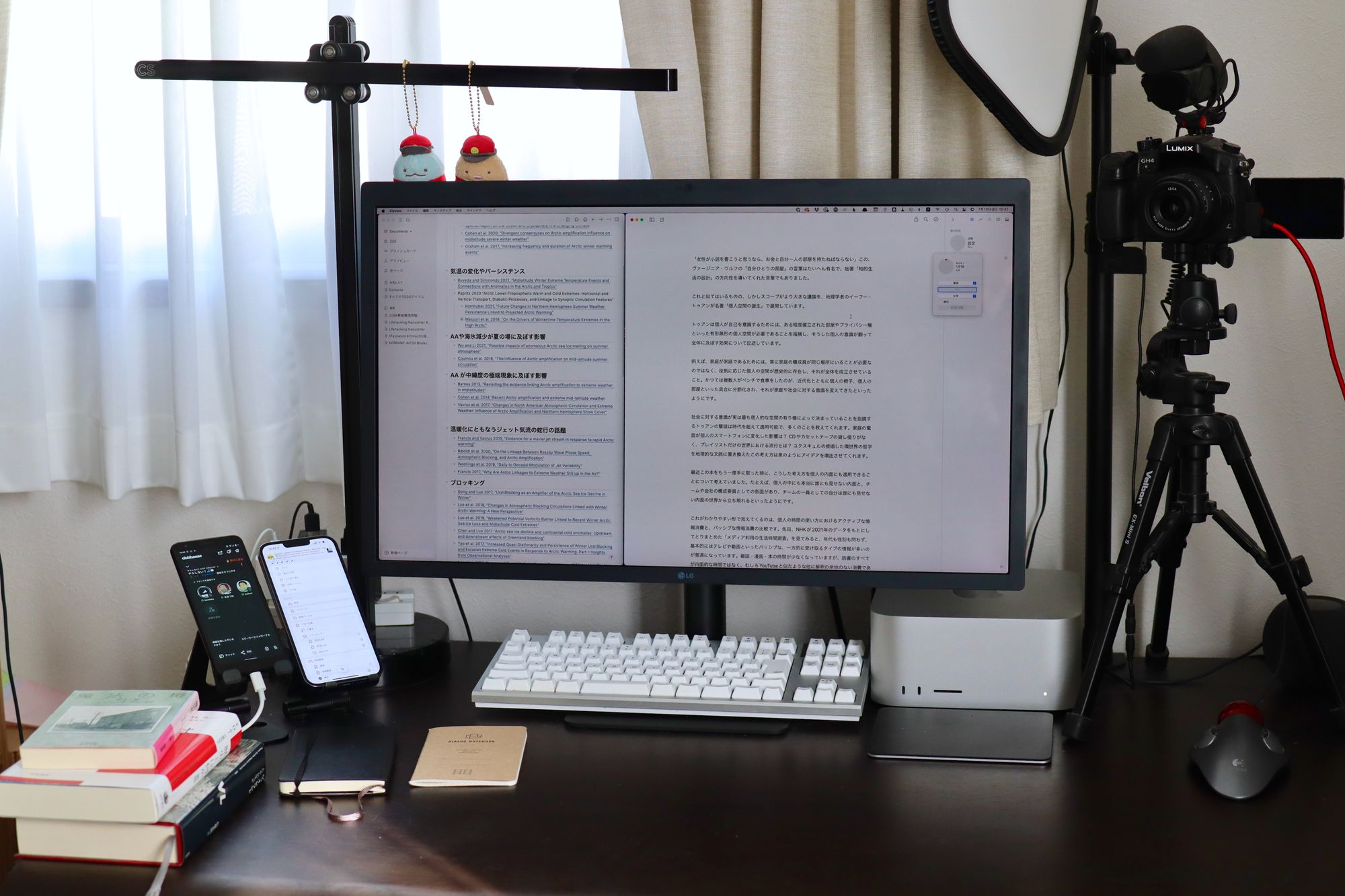 How did you come across Ulysses? What do you like best about Ulysses? Do you have a favorite feature?

I was an avid reader of "Ulysses," the novel. So, of course, I was aware of the app because of its name and tried the old Ulysses II and the Daedalus editor, which became the foundation of the current Ulysses app.
The essential feature I often use is the goal tracker that I can assign to any sheet of groups within Ulysses. Some days, I can write 10,000 Japanese characters (roughly 5000 words) at once, but sometimes I can only write 200 characters (100 words) at a time, panting the whole way.
Ulysses lets me divide my early synopsis and my line of thought into multiple sheets and groups, to which I assign a goal to each chunk I write so that I am on track even when I struggle. Then, when I am full of energy, I can write the entire manuscript on a single sheet. But if I feel weak, I split them into atomic pieces using groups and sheets, making them small enough to write at a time.
A smart folder will show all the sheets I updated within 24 hours, and I keep track of my writing pace. I take this to the extreme and always report to my editor how many words I have written and to what percentage of the project is complete. My editor will report to his team that "the project is 46.76% done and at this rate, it will be complete in 21-days and 8 hours", which always brings a laugh, but I always keep this deadline within the range of plus/minus 3.0% in the estimated time.
Only Ulysses makes such management of content possible.
What is your typical day like? How do you manage time and be productive?

Because of my dual life as a scientist and writer, my day is almost entirely structured around the goal of how much writing I can get done.
On any particular day, I would set a goal of how much I want to write and adjust my reading hours and blogging hours accordingly. Through experience, I know that to write a 5000-character (2500 word) piece, I would need to go through at least 100,000 characters (50,000 words) of reading material to construct an original point of view. Based on this statistic, I count backward the amount of time needed to gather information and contemplate the material before writing.

I believe that the key to writing productively over the long term while keeping another job is to balance the amount of time gathering crucial information with the time doing the actual writing. Ulysses lets me do this by making me focus on the writing process without any other cluttering features.
We have noticed that you have published many books. What are the books written with Ulysses?

I have written everything from draft to completion (all in Japanese) with Ulysses since 2017 when I published The Encyclopedia of Lifehacks, which became a bestseller in Japan. The release of the iOS version of Ulysses in 2016 helped me a lot in writing this book. At the time, I wrote mostly during my commute, standing on a bus or a train.
Since then, I have written, Design of an Intellectual Life and The Magic of Lists and co-authored Virtual Reality and the Metaverse, as well as a few scientific papers with the help of Ulysses.
What other tools and productivity apps do you use, and how do they help you?

I need to organize a large amount of information and look at the balance in which I represent each topic. To do that, I use a personal knowledge management tool such as Logseq to manage my daily note-taking and map them into a web of topics I aim to write about. With the help of Ulysses, I now organize all my writing and notes in Markdown. I publish all my blog posts using a static site generator Hugo with the data hosted on Github.

Recently, I started creating mind maps using Markdown using the Markmap extension in VSCode. I think it's fair to say that Markdown runs all my work, and the robustness and extensibility of this format is the key to what I do.
So, just being "Shitsukoku," grinding away at the little things in front of you, is the only way to complete your work in the long run.
What qualities and experiences have you most shaped who you are today?

I already mentioned that I moved back and forth between Japan and the U.S. during my childhood. While I consider it a gift now, it was not easy to overcome the language and cultural barrier you face every time you change sides of the Pacific.
There were many challenges along the way, both academically and in terms of personal maturity. I have come to learn and remind myself of the Japanese word "Shitsukoku," which translates to "persistence," "insistent," and "tenacity" and even has a negative connotation of "stubbornness" and "obsession" to guide myself.

Neither talent nor mere intelligence will promise that you can write the next line in your manuscript. So, just being "Shitsukoku," grinding away at the little things in front of you, is the only way to complete your work in the long run.
What is your next book about?

Having been studying the Chinese philosopher Lao Tzu to guide my way into the importance of wisdom, I have been thinking of writing about this topic in the age of a vast amount of information waiting for a click away.
My books have yet to be translated into English, so my next short-term goal would be to write something of worth that will reach an English reading audience.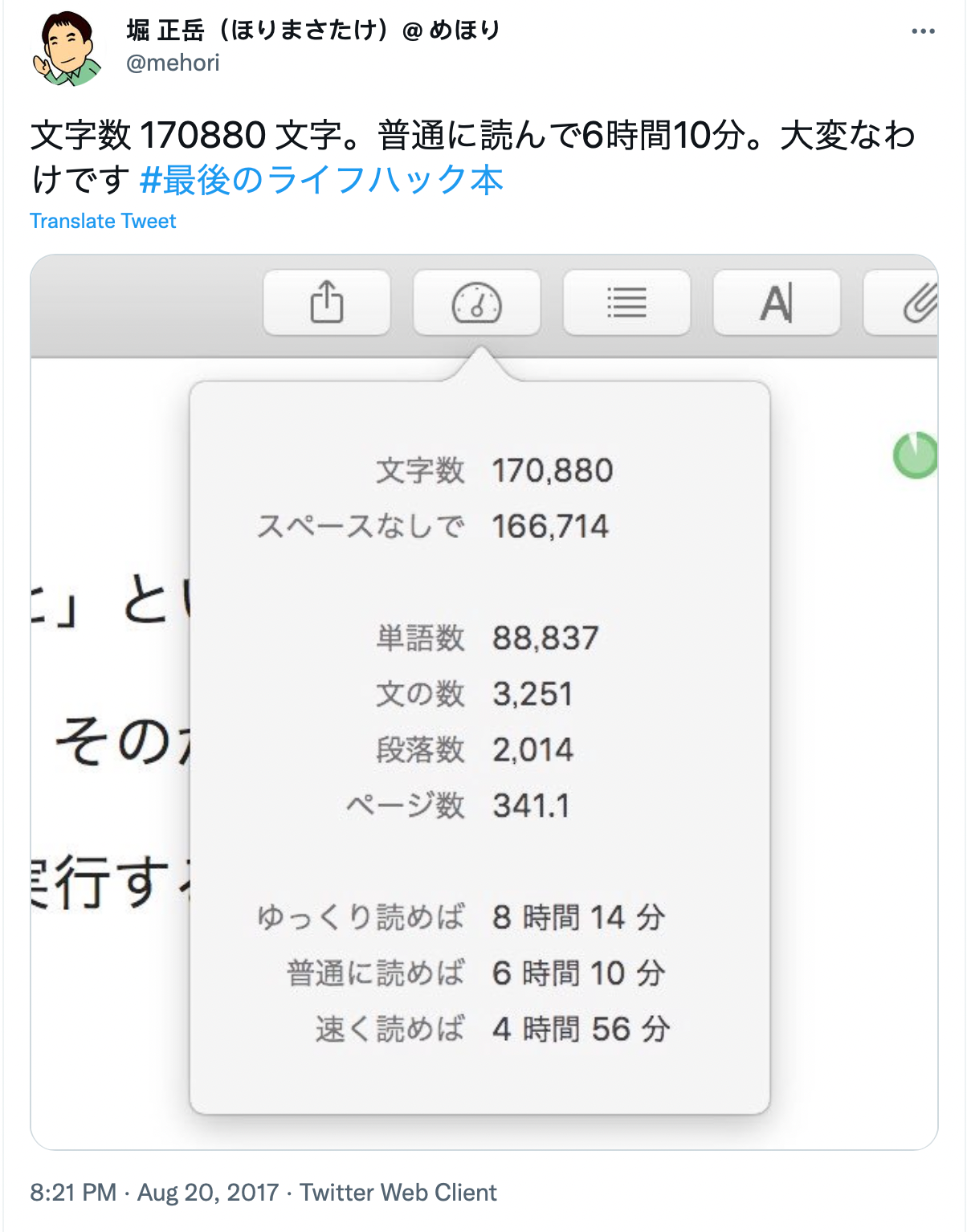 Would you like to find out more about Masatake E.'s story? Then visit his blog or follow him on Facebook and Twitter. You can also drop by his YouTube channel.