Sharing is caring — let your loved ones benefit from your Ulysses subscription, with no additional cost! As of today, Ulysses supports Apple's Family Sharing. Here's everything you need to know.
Back in June, Apple had announced to make Family Sharing available for subscriptions together with iOS 14. The big day has arrived! Luckily, we've prepared for this — everything that was left to do was activating the respective setting. Family Sharing is here!
Please note: Family Sharing for subscriptions requires the currently latest OS versions: macOS Big Sur 11.0.1 or iOS 14.2, respectively. For new subscriptions, Family Sharing should be activated automatically. However, if you've already been a subscriber, you're likely to have to turn it on manually. Here is how it works:
On Mac:
Open the App Store and click on your name in the bottom-left corner.
Select "View Information" top right to open the "Account Information" overlay.
Scroll down to the Manage section and click on the Manage link next to "Subscriptions...", on the right side.
In the subscriptions overlay, select Edit next to Ulysses.
Now you can finally check the box "Share with family".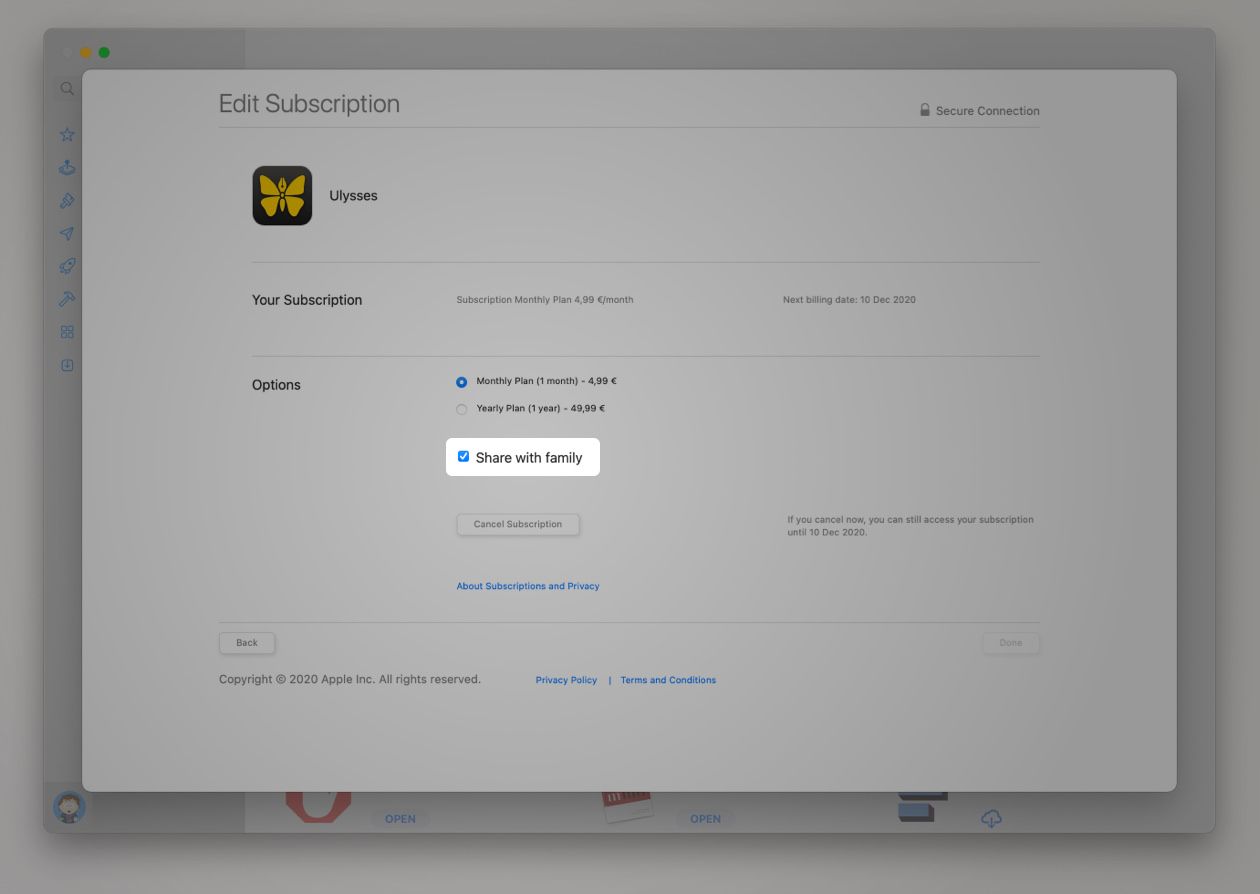 On iPad or iPhone:
Open the Settings app.
Tap on the topmost entry to open your Apple ID settings.
Tap Subscriptions.
Select Ulysses.
Toggle "Share with family".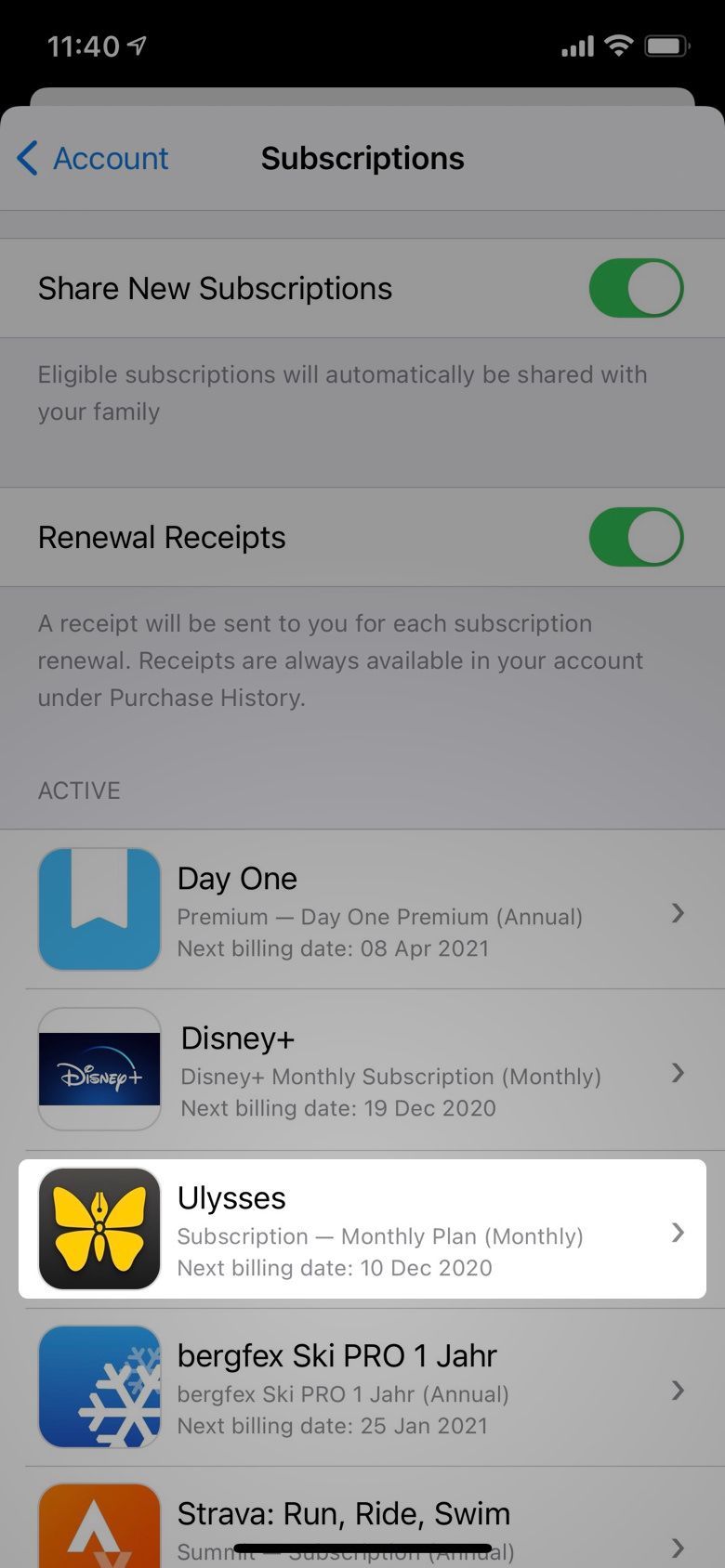 Please be aware that a family member needs to download Ulysses on the same platform where the subscription was purchased, e.g., if you subscribed to Ulysses on a Mac, your spouse, sister or mother-in-law will have to download Ulysses on a Mac to get access to the shared subscription. The rest should then work automatically: After the download, Ulysses should be activated on your family member's device through your subscription.
Your loved ones can, of course, also benefit from cross-platform synchronization; the only prerequisite is that they've got their own iCloud accounts.
And that's it — your family should now be prepared for all future writing endeavors. Should you experience any issues with Family Sharing, please don't hesitate to reach out; we're glad to help.