Are you an efficiency enthusiast, eager to streamline your workflows? And do you own an iPhone 6s or newer? If your answer to both questions is yes, you should definitely check out 3D Touch (if you haven't already).
3D Touch is, according to iMore, "multitouch made multidimensional": By increasing the pressure when tapping the display of your iPhone, you gain access to actions that usually require several intermediate steps. Many of Apple's system apps support 3D Touch, and if you want to learn more about their abilities, iMore's detailed guide is a great resource. Ulysses also supports 3D Touch, and in this post we would like to introduce you to the possibilities it offers.
Home Screen Quick Actions
If you tap Ulysses' home screen icon with "normal" pressure, you'll simply open the app. Now, if you press it firmly, you'll get access to several quick actions: You can create a new sheet in your library's inbox, or instantly search through all your texts with Quick Open. Also, you can open your Favorites group, or access the sheets you've been working on in the last seven days. The topmost option, "Share Ulysses", is a system default and lets you share an app store link to Ulysses via Messages, Mail, etc.
Sheet and Group Preview & Quick Actions
While working in Ulysses, you can also save a few steps with certain 3D Touch actions. If you want take a quick glance at a sheet, switch to the sheet list and press firmly on a sheet to display a preview of its contents. Now, if you let go, the preview will close again. Alternatively, you can swipe up on the preview to access the available quick actions: add the sheet to your Favorites group, edit the keywords, or move it to a new parent group. If you hold the preview and press more deeply, you'll open the sheet.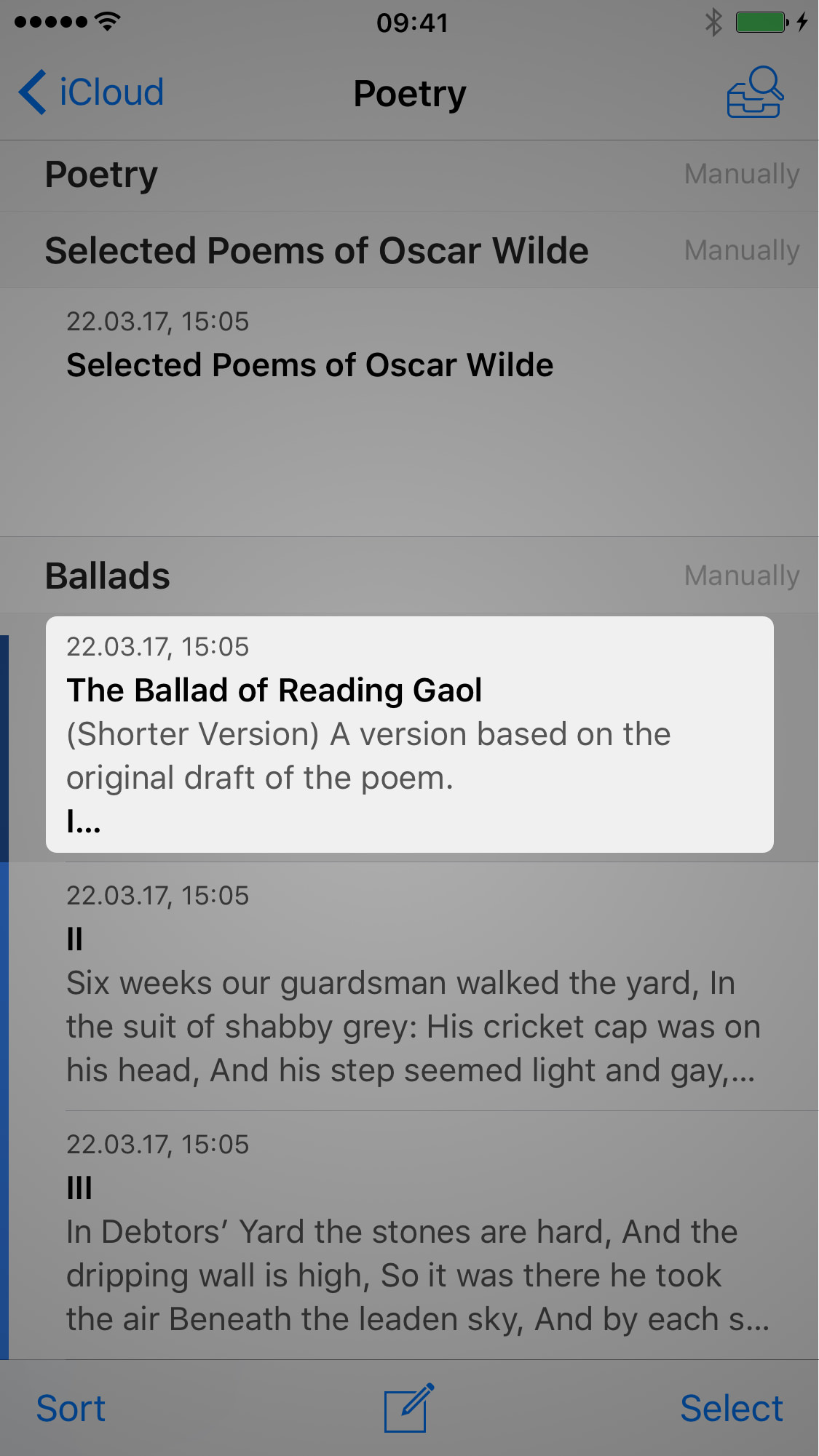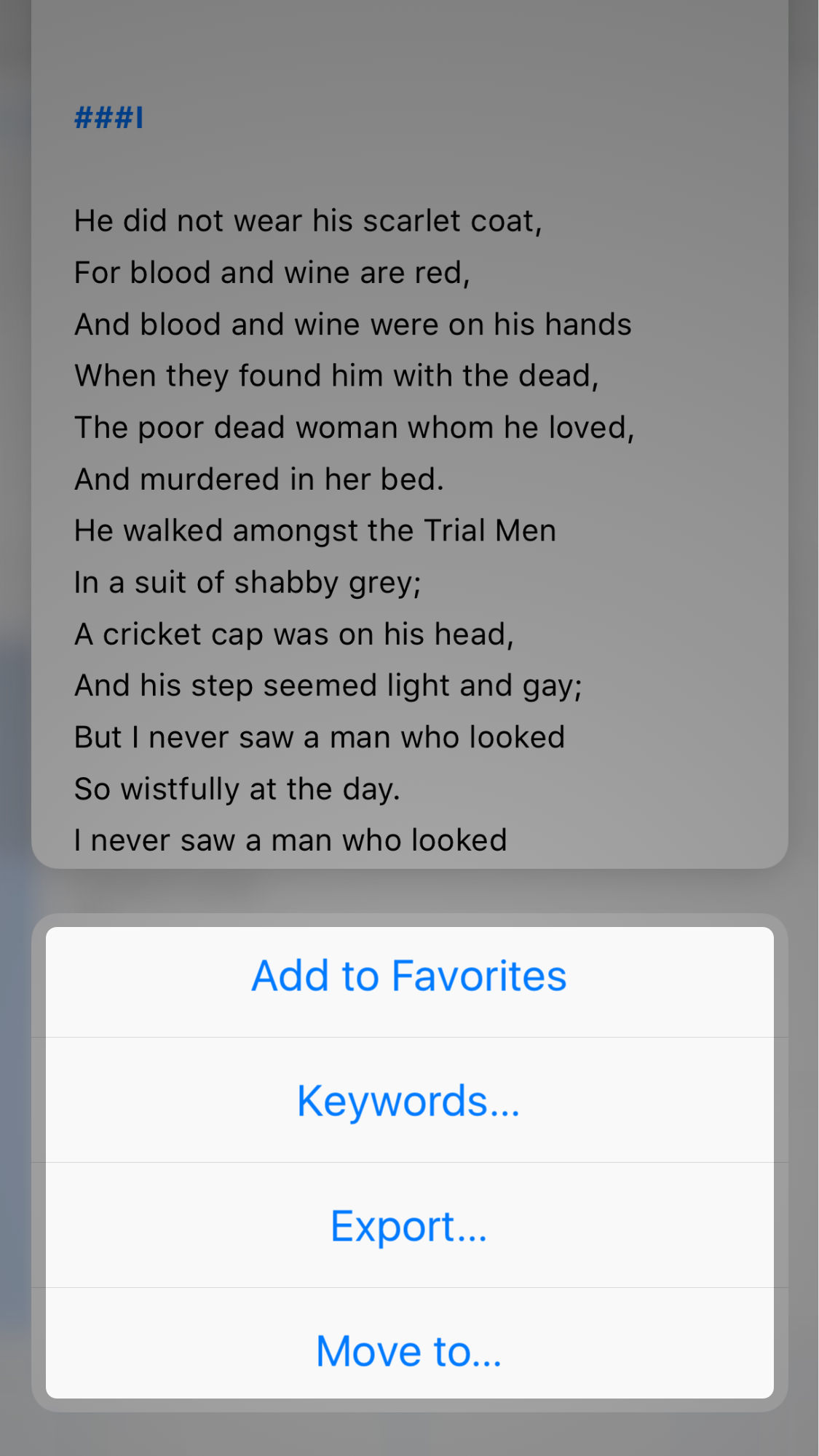 3D Touch is also available for groups: Switch to the library and press firmly on the group in question to preview its contents. If you swipe up, you'll be able to edit the group's details, or directly export it.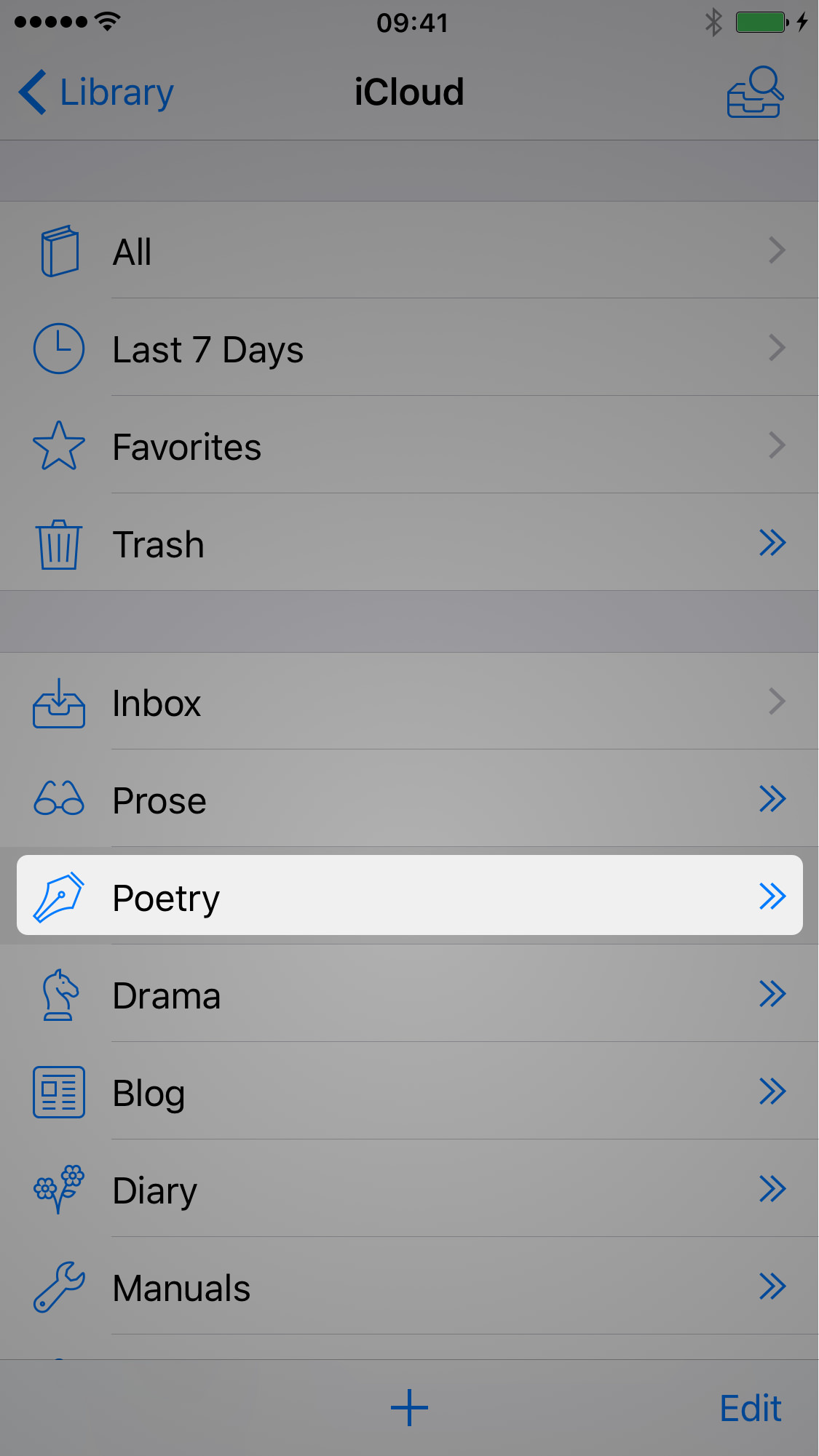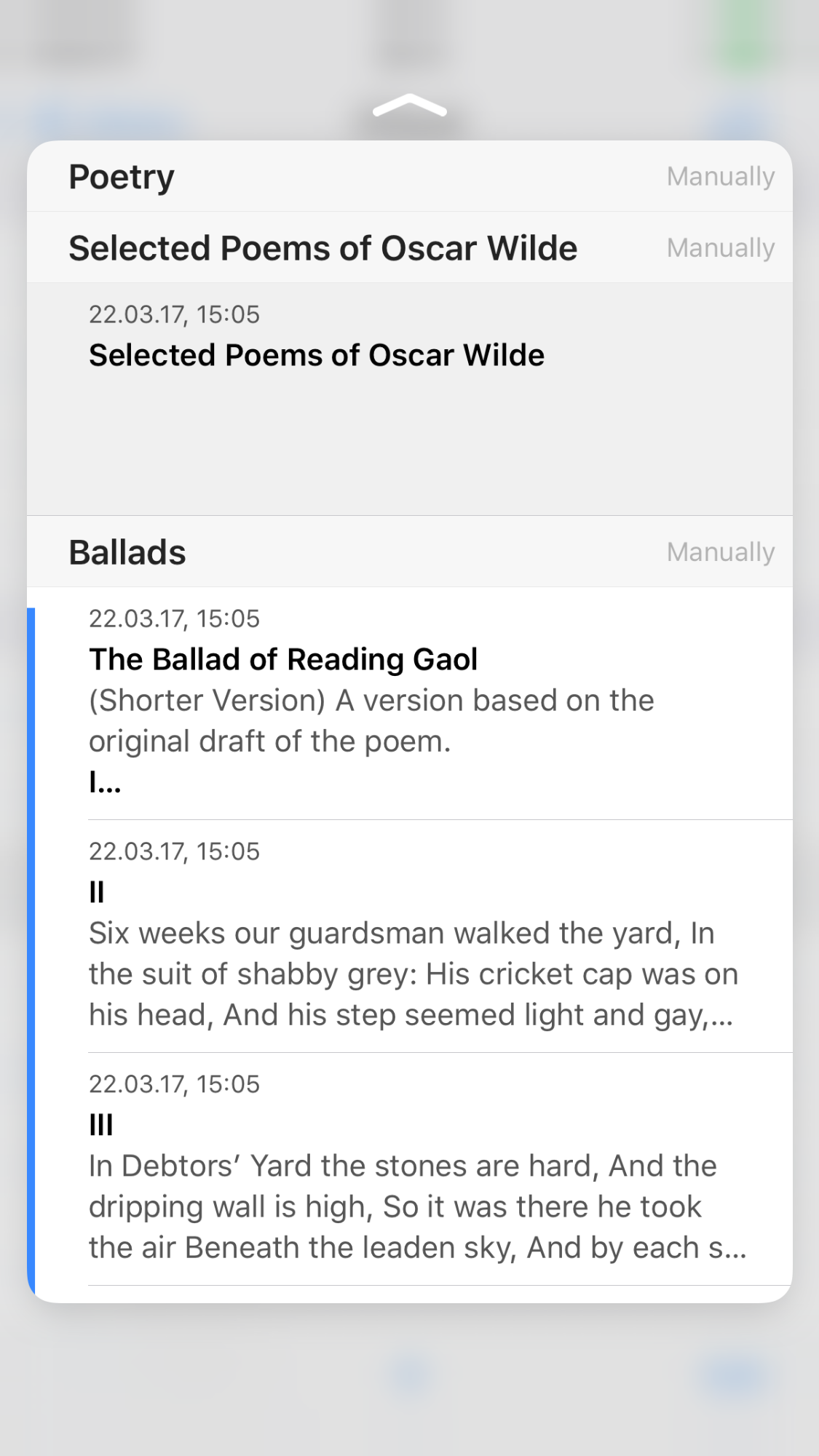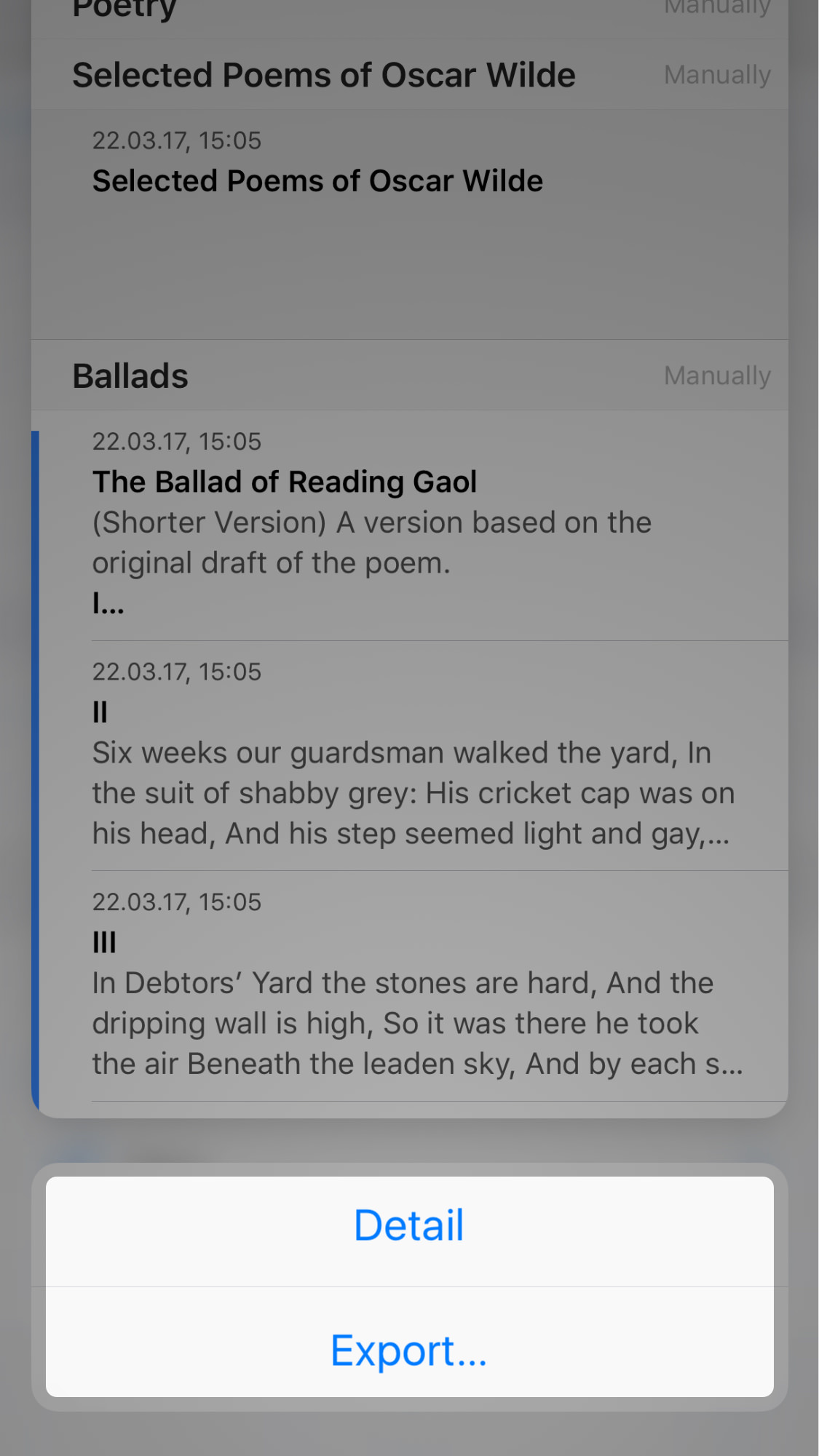 That's it. So, enjoy using 3D Touch with Ulysses — but please don't break the glass! ?